The founders of Illuminosi understand that the small town atmosphere of Kingston, Washington is one of the advantages of our business. All we truly need is the same infrastructure as any other software business: close proximity to international airports, reliable power and internet connections, and a well educated work force. The lower costs we incur (compared to any major metropolis) are passed on to our customers, and the rural lifestyle is enjoyed by our staff and consultants alike.
Our headquarters are within a 90 minute drive of Microsoft's main campus as well as the Seattle-Tacoma International Airport. Containerized freight arrives daily at the ports of Seattle and Tacoma, both an easy drive.
Illuminosi Addresses:
Shipping and mailing address:
Illuminosi Incorporated
24864 Norman Road NE
Kingston, WA 98346

email addresses
Consulting office
Web master
Employment
Shareholder services

Illuminosi Incorporated
World Headquarters
24864 Norman Road NE
Kingston, WA 98346
Phone: +1.360.860.1831
Fax: +1.360.297.7511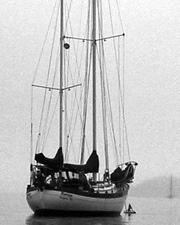 We are frequently looking for talented people with experience in designing and shipping commercial software and hardware, as well as those with experience in consulting. For more information, please see the careers page for more details.